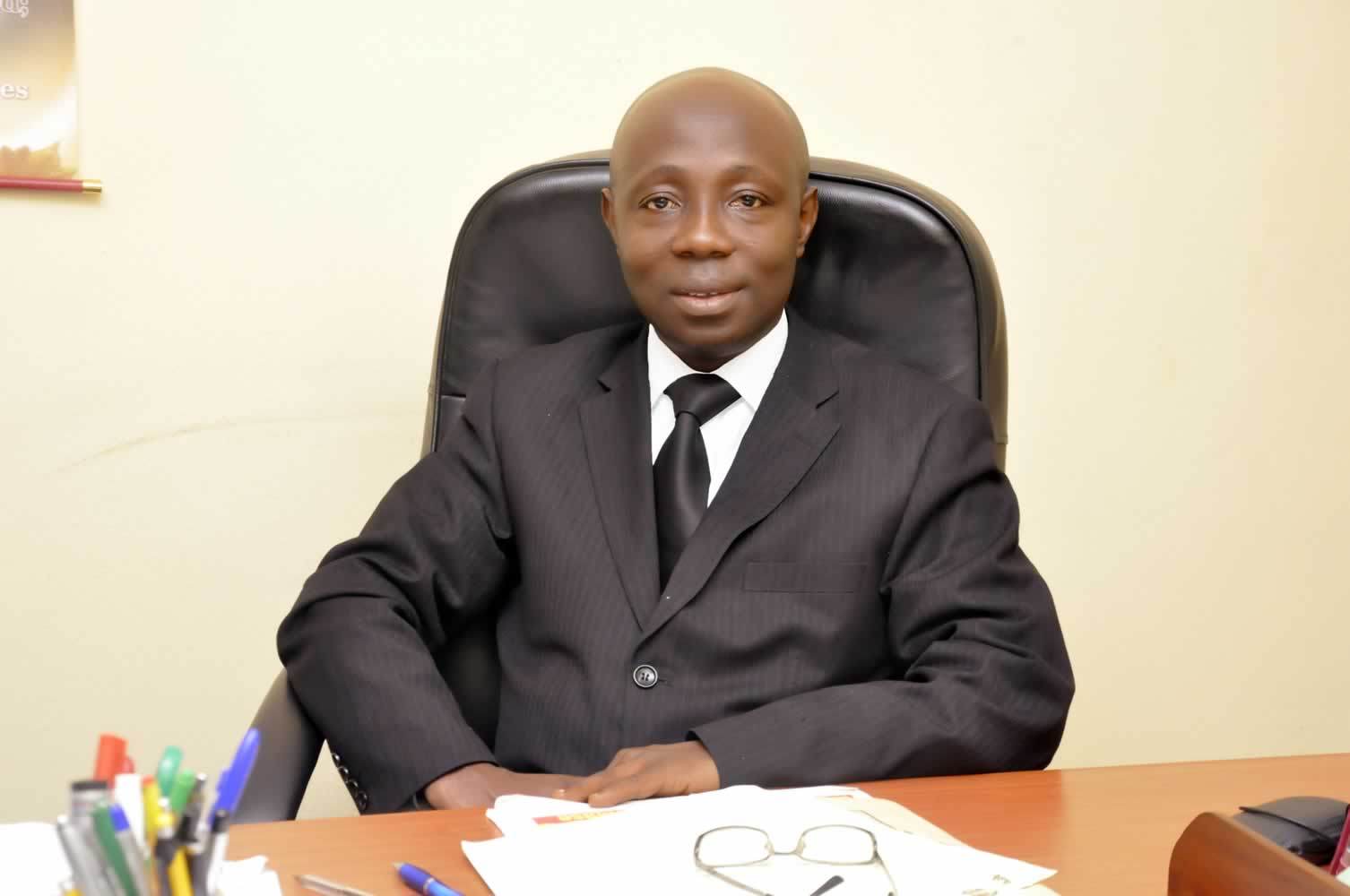 MR. L.O. AROJO
Chief Registrar
---
AROJO, Lawrence Olawale was born on 20th day of April, 1968. He hails from Modakeke in the Ife-East Area Office, State of Osun. He passed his School Certificate Ordinary and Advanced levels in 1984 and 1986 respectively. He graduated with LL.B (Hons) from the University of Benin in 1993 and was called to the Nigerian Bar in March 1995. He did his N.Y.S.C. between 1995/1996 at Enugu State. Practiced Law at the Law firm of Akinsola & Co, Solicitors at Lagos and Minna, Niger State between 1996 and 1998.
He was appointed as Magistrate Grade II in November 1998 and rose through the ranks to become the Deputy Chief Registrar II in July, 2008, Deputy Chief Registrar I in March, 2011, Coordinating Secretary of the State Judicial Service Commission between October 2011 and June 2012, Acting Chief Registrar of the High Court between May and September, 2010 before his eventual appointment as Chief Registrar of the High Court on November 10, 2014. He has attended several conferences and workshops which traverses most states in Nigeria.
He once served at the Head of the Training and Monitoring Unit of the High Court. He was at a time the Secretary of the Speedy Administration of Justice Committee, State of Osun, Member High Court Law Reporting Committee and Chairman of various Ad-hoc bodies within the High Court system. He led the team that negotiated new salary table for Magistrates and District Court Presidents between May and November, 2013.
He is married with children. His hobbies are research and adventure.