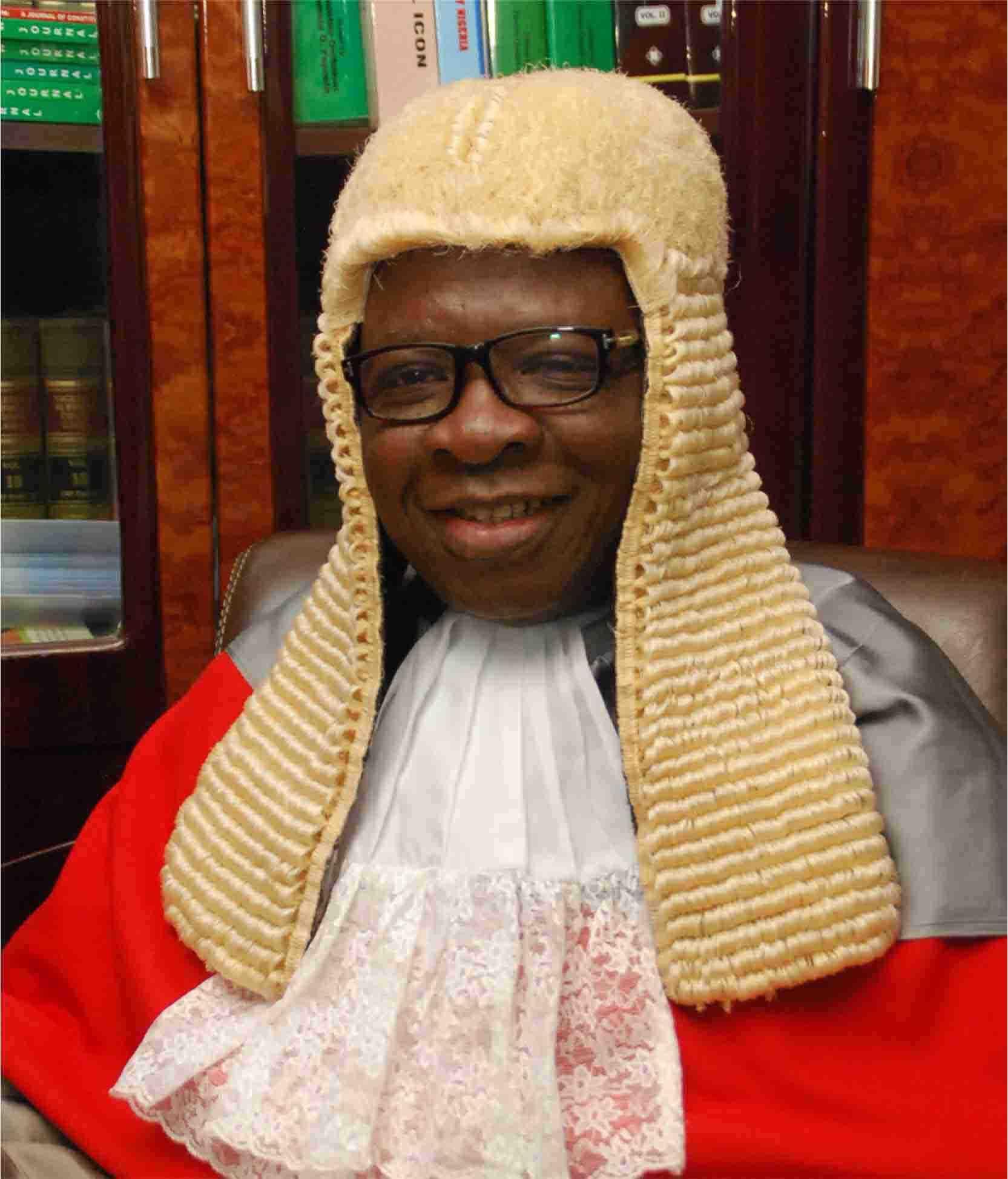 HON. JUSTICE S.O. FALOLA
Hon. Justice Sakariyah Oyejide Falola was born on 23rd September, 1962 at Ile-Ogbo, Ayedire Local Government Area of Osun State.
He was educated at Ansarudeen Primary School, Adifa, Apomu, Ayedade Grammar School, Ikire, Divisional Teachers Training College Ile-Ife and Osun State College of education, Ila-Orangun. Hon. Justice Falola spent six years at a stretch at the University of Ibadan and came out with two first degrees, one in Guidance & Counselling (1987) and the other in Laws (1990) both of them with Honours.
Hon. Justice Falola attended Nigerian Law School, Lagos and was called to the Nigerian Bar on 7th December 1991. He worked in many schools at Ibadan and Iwo as Classroom Teacher and School Counsellor.
Upon his call to bar, he did his pupilage at Messrs Tunji Abolade & Co Igbona, Osogbo. He later set up his private Chambers at Iwo and Ikire. In the course of practice he traversed across Nigeria from South West to South South, South East and up North.
Hon. Justice Falola joined the Magistracy of Osun State Judiciary on 7th December 2001, as Senior Magistrate Grade II the day he became ten years old at the bar. He rose through the rank to become the pioneer Chief registrar Customary Court of Appeal Osun State. Hon. Justice Falola was elevated to High Court bench on 28th December 2008. He is currently the presiding Judge Ikirun, Okuku and Ila-Orangun High Courts.
Hon. Justice Falola was once Secretary NBA, Iwo Branch, Secretary Magistrates' Association of Nigeria, Osun State Branch. Osun State University College of Law has named a Chambers after him. He is currently the Chairman Parents Forum Osun State University, Osogbo.
My Lord Hon. Falola has attended very many workshops and seminars in Nigeria, Africa, Middl East, US and UK. My Lord is a Scholar at Kennesaw State University, Atlanta Georgia United States of America.
Hon. Justice Falola has delivered many papers and research works. These include:
Effect of Truancy on the Academic Performance of Students of Ila Grammar School, Ila Orangun.
Stress, Adjustment and Coping Techniques Among Retiring Teachers in Iwo Local Government Area.
In its own image, Education as the creation of Man.
Critical Review of Conditions for Granting Maintenance and Custody Order Under Customary Law in Nigeria.
Continuing Legal education for Magistrates (Paper Presented at the National Conference of Magistrates Association of Nigeria, Lagos) December 2006.
Hon. Justice Falola is a Muslim, happily married and blessed with male and female childen who are all doing well.