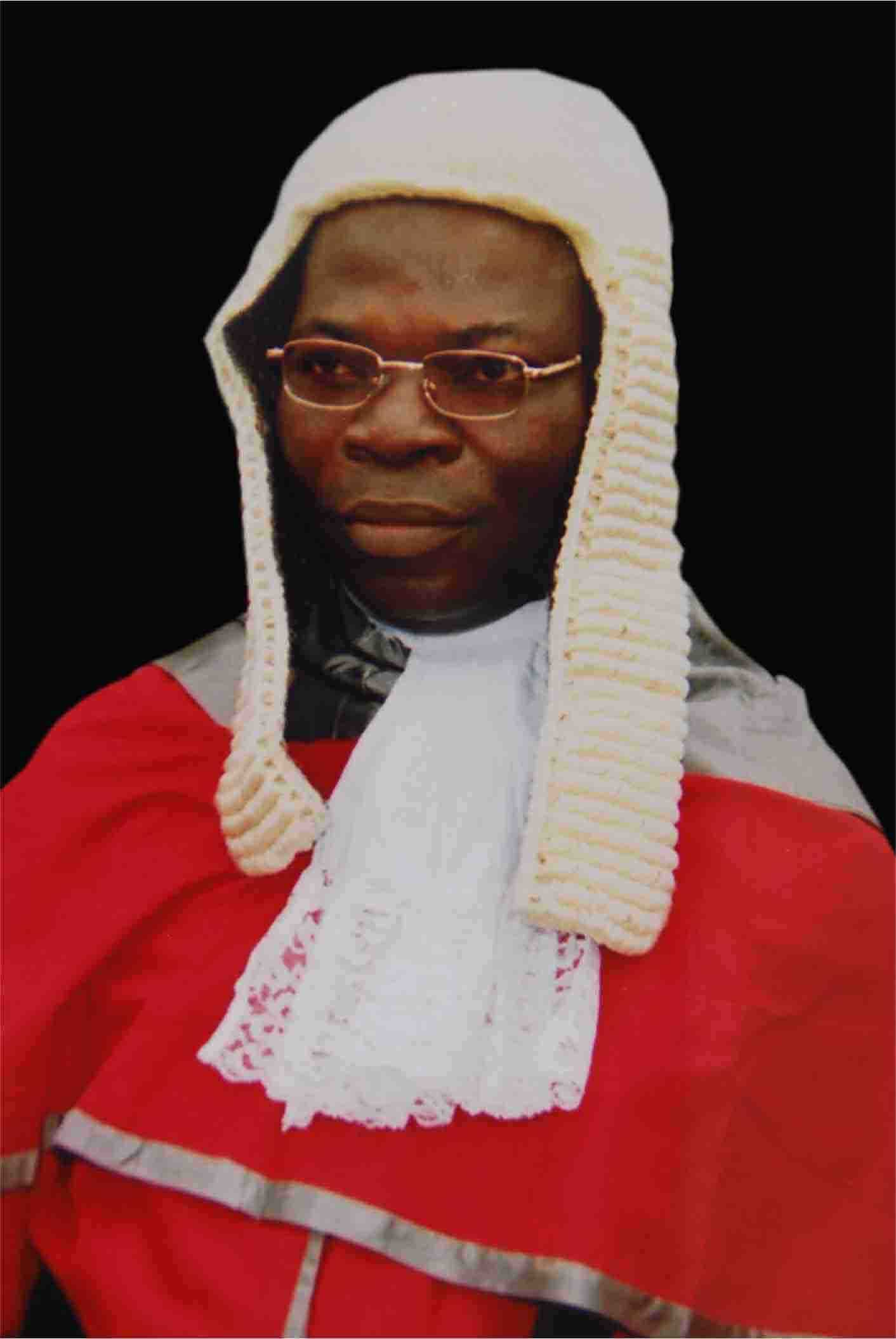 HON. JUSTICE J.O. OGUNLEYE
Hon. Justice Ogunleye Jacob Olurotimi, a native of Iwara, Atakumosa East Local Government, Osun State, Nigeria; was born on the 1st of January, 1960. He attended George Burton Memorial College Ilesa (1973-74), Renascent High School, Ibadan (1974 - 79), The Polytechnic Ibadan (A/L), between 1980 - 1982. He later had his Law Degree (LL.B) from the University of Ibadan (1982 - 85). He attended Nigerian Law School, Lagos (B.L) in 1986.
Hon. Justice Ogunleye has worked with S.O. Olodo & Co., Sokoto (1987); Umaru Dahiru & CO., Sokoto (1988-92). He was a Chief Magistrate Grade II, and rose through the ranks. He was also the Chief Registrar/Permanent Secretary before he was appointed High Court Judge on the 5th of December, 2006.
His published works include: "Avoiding Hard Drugs: Students Handbook", "Avoiding Campus Secret Cults: Students Handbook", Judiciary Staff Handbook, Policeman's Companion, Job Examination and Interview in the Judiciary, "Timi Agbale Olofa Ina. Ojulowo Itan Ede (Yoruba and English Translation)", "Akojopo Oriki Oba Samuel Sijuwade (Yoruba and English Translation)".
Hon. Justice Ogunleye is the National Trustee of the Nigerian Cassava Growers Association, President, Cassava Partnership; President, Association of World Evangelists.