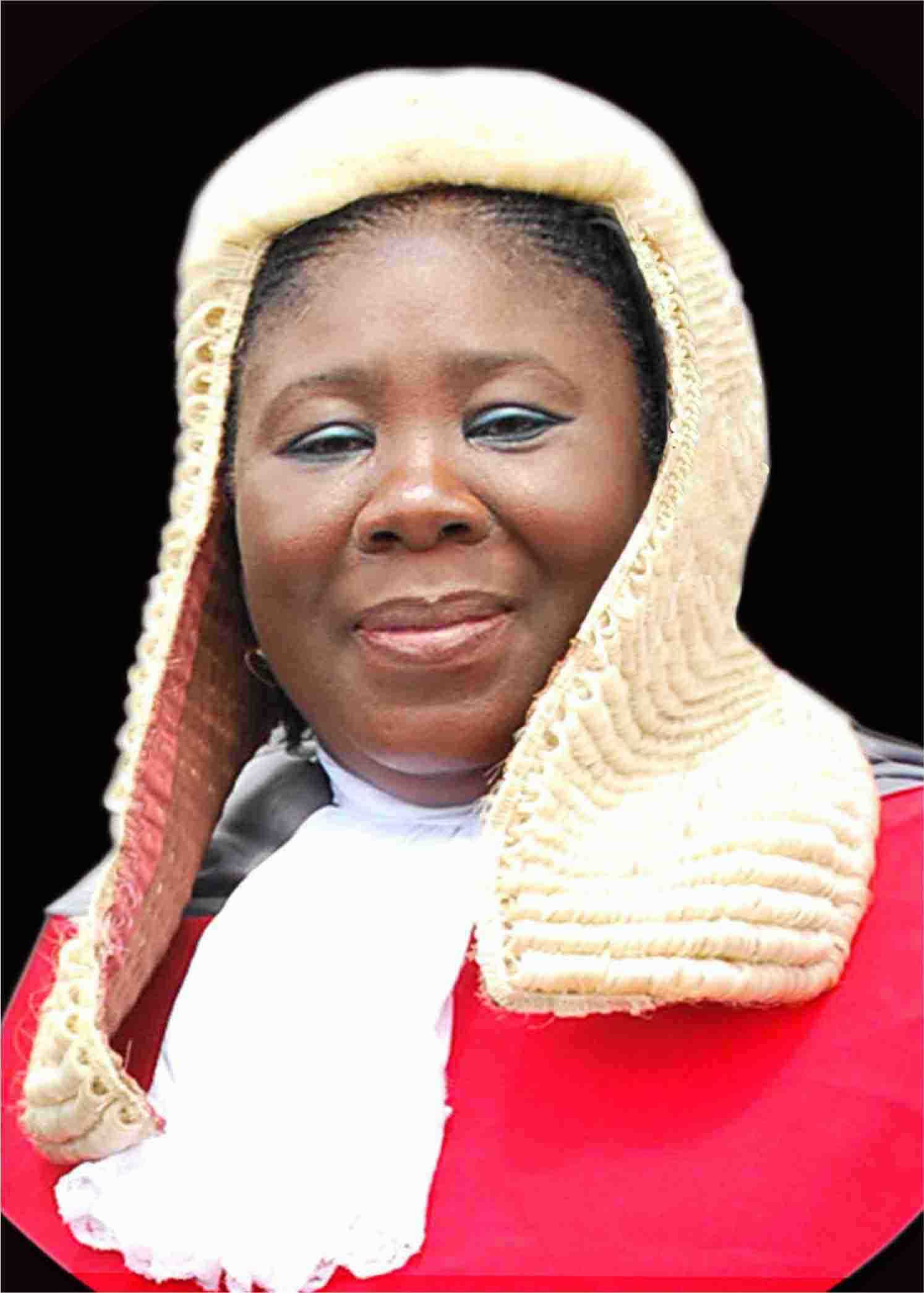 HON. JUSTICE O.A. OJO
Justice Oyebola Adepele Ojo is the Chief Judge of the Osun State High Court, having been appointed a Judge of the High Court on December 21, 2000 and sworn in as the first female Chief Judge on the 17th June, 2013.
Before His Lordship elevation as a Judge, His Lordship had been in full legal practice in the Law Firms of Galadima, Hussani & Co, (1986-1988) S.O Obande & Co,(1989-1990), Bola Ojo & Co (1991-1993) and Tunji Abolade & Co (1994-2000).
His Lordship has presided at various times as Presiding Judge in the State Judicial Divisions namely, Ife, Ejigbo, Ikire, Iwo, and Ilesa Divisions. His Lordship was also on National assignments and functioned as Member of National Assembly/Governorship and Legislative Houses Election Tribunals in Nasarawa State and FCT Abuja, in 2003 and 2007 respectively and Member of National and State Houses of Assembly Election Tribunal in Bauchi State in 2011.
His Lordship had attended various seminars and refresher courses in the judicial circle.
His Lordship is blazing the trail as the Chief Judge of the High Court in the area of restructuring and re-organizing the court system, rebranding the mentality and work attitude of staffs, attending to Judges, Magistrates and general staff welfare.
As the Chief Judge, His Lordship is the Chairman of the state Judicial Service Commission (JSC), Chairman of the State Administration of Justice Committee. His Lordship is a member of the Body of Benchers Council of Legal Education, Member of the Board of Governors of the National Judicial Institute.
His Lordship has hobbies in the area of dancing and research. His Lordship is a widow with children.